PRODUCT DETAILS
Petunia Grandiflora plants are renowned for their attractive foliage and striking blooms.
The oval-shaped green leaves of these plants are medium to fine in texture, providing an elegant backdrop for their eye-catching flowers. The stems of the Grandiflora plants are sticky to the touch and emit a strongly scented aroma, adding to their charm.
The large, single blooms of these plants are a sight to behold and are sure to brighten up any garden.
These easy-to-grow bedding plants thrive in full sun and prefer fertile soil with excellent drainage.
With their low-maintenance requirements and stunning appearance, Petunia Grandiflora plants are an excellent choice for gardeners of all skill levels.

PLANT INFORMATION:
Plant Name: Petunia Grandiflora
Bloom Season:
Late spring through fall
Bloom Color:
Red, White, Blue
Environment:
Full sun to partial shade
Soil Type:
Well-drained, pH 5.6 - 6.6
Package includes
: Petunia 100 Seeds (Pelleted)
PLANTING GUIDE:
Temperature: 72 - 76F
Average Germ Time: 7 - 14 days
Light Required: Yes
Depth: Do not cover the seed but press into the soil
Sowing Rate: 2 - 3 seeds per plant
Moisture: Keep soil moist for best germination
Plant Spacing: 10 - 12 inches

SHIPPING INFORMATION
Processing time 2-5 business days.

Estimated delivery time 3-9 days (depending on your location)
&nbsp
We're so sure that you will love our products here at Gardening Plants & Flowers, that we offer a 100% Satisfaction Guarantee. If you have any issues with your order, simply email us at support@gardening-plant.com and we'll do our GUARANTEED BEST to make things right for you.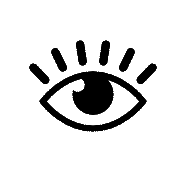 Have just planted this years seeds but last years were beautiful and continued flowering into very late December.
Most of them came up. The flowers look beautiful! Very happy with this purchase!
Great germination rate & strong healthy plants, true to color.