PRODUCT DETAILS
Pineapple tomatoes produce large orange-yellow with red stripes, Beefsteak-type fruits 5" or larger, some weighing up to 1 - 2 lbs (0.45-0.9 kg) each. 

Easily grown in average, medium moisture, well-drained garden soils in full sun. Prefers moist, humusy, deep, fertile loams.
These tomatoes can vary from a combination of orange and red to straight orange.
The fruits have meaty flesh, mild sweet flavor with low acidity, slightly fruity taste.
This tomato variety can grow up to 6-8' (1.8-2.4m) tall with a 18-24" (45-61cm) wide spread. They need staking and tying. 

Vines are indeterminate growers.
PLANT INFORMATION:
Plant Name: Pineapple Tomato
Genus: Lycopersicon Esculentum
Family:
Solanaceae
Fruit Size:
Large meaty tomatoes that can reach 1-2 pounds
Plant Type:
Heirloom vegetable - Open Pollinated - Indeterminate
Germination:
7- 21 days
Maturity: 85 - 90 days
Soil Type:
pH acid, neutral and basic (alkaline) soils.
Hardiness:
Tender
Package includes: Pineapple Tomato 100 Seeds
PLANTING GUIDE:
Tomatoes require a long growing season; start seeds indoors 6 weeks before the anticipated transplanting date (after the final frost of the spring).
✅ Sow seeds 1/4" deep and 1" apart in a well-drained starting mix.
✅ Keep soil temperature between 65 - 90°F. Warmer soils will promote faster germination.
✅ Keep soil moist, but not soggy during germination.
✅ Moderate watering slightly once seedlings break through the soil.
✅ Tomatoes require at least 8 hours of direct sun daily and a rich well-drained soil - will develop faster with increased exposure. 
✅ Staked and pruned plants grow well in favorable growing seasons.
SHIPPING INFORMATION
Processing time 2-5 business days.

Estimated delivery time 3-9 days (depending on your location).
&nbsp
We're so sure that you will love our products here at Gardening Plants & Flowers, that we offer a 100% Satisfaction Guarantee. If you have any issues with your order, simply email us at support@gardening-plant.com and we'll do our GUARANTEED BEST to make things right for you.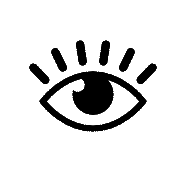 Took longer than I expected but all seeds germinated.
This is the first time I've grown these tomatoes and I have to say they are so beautiful, very stout stems, beautiful deep green leaves. The tomatoes are growing beautifully.
Have to wait for the tomatoes to completely grow and produce fruits. So far germination rate seems to be very good.