PRODUCT DETAILS
Portulaca Grandiflora seeds are easy to startup and produce a wonderful, colorful, long lasting ground cover.
Portulaca Moss Rose is the perfect choice for hot, dry garden areas.
This mix of Portulaca seeds comes in a combination of the most intense, colorful blooms you will ever see!
The 2-inch flowers on these ground cover plants are fully double and beautifully shaped. The blooms stay opened for long periods of time, and they are nestled above the succulent foliage like shrub roses.
This Portulaca ground cover grows up to 6 inches tall and spread an incredible 14 - 16 inches in a sunny garden. Portulaca Moss Rose is also perfect for filling containers to overflowing with small, needle-like foliage and masses of great blooms.
PLANT INFORMATION:
Plant Name: Moss Rose
Latin Name:
Portulaca grandiflora
Bloom Season:
Early summer to late summer
Light Preferences:
Full sun
Soil Type:
Well-drained, dry, pH 6.1 - 7.5
Package includes: Portulaca Moss Rose Mix 200 Seeds
PLANTING GUIDE:
Temperature: 70 - 80F
Average Germ Time: 7 - 14 days
Light Required: Yes
Depth: Press gently into soil but do not cover
Moisture: Keep soil slightly moist, but not wet until germination
Plant Spacing: 12 - 15 inches

Sowing Rate:
 Approximately 1000 Moss Rose seeds covers 20 square feet
✅ Sow Portulaca ground cover seed in a starter tray or individual pots 6 - 8 weeks before the potential last frost.
✅ Press the Moss Rose seeds into the soil but do not cover. The seeds need light to germinate.
✅ Transplant the Moss Rose seedlings into the garden 12 inches apart.
✅ Portulaca seeds can also be directly sown in prepared soil outdoors after all danger of frost gone.
✅ Moss Rose ground cover plants tolerate heat and drought. However, they grow and look better if watered from time to time.
✅ 
Portulaca Moss Rose care includes cutting back the plants during the summer to help them to stay tidy and extend their blossoming into fall.
SHIPPING INFORMATION
Processing time 2-5 business days.

Estimated delivery time 3-9 days (depending on your location).
&nbsp
We're so sure that you will love our products here at Gardening Plants & Flowers, that we offer a 100% Satisfaction Guarantee. If you have any issues with your order, simply email us at support@gardening-plant.com and we'll do our GUARANTEED BEST to make things right for you.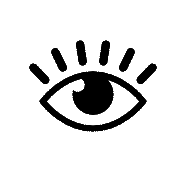 These germinated well and the colors were very beautiful.
Believe it's going to be a beautiful product come spring! Hoping the colors are as vibrant as in the photo.
Germination in 5 Days - right Soil and right planting techniques = Success
These seeds were very easy to grow and very colorful.