PRODUCT DETAILS
Commonly known as Purple Rock Cress, Aubrieta 'Hendersonii' is a popular ground cover and a low maintenance rock garden plant. This Aubrieta is a mat-forming, herbaceous ground cover plant that is smothered in dainty flowers.
The Aubrieta Hendersonii flowers are purple in color, four-petaled, cross-shaped and attractive to butterflies and bees.
Aubrieta Hedersonii is a dense herbaceous evergreen perennial easy to grow.
Hardy to -23°C (-10°F), the plant thrives in full sun to partial shade and needs average watering.
Aubrieta has long been a favorite for its brightly colored flowers growing over rock walls or placed in stonewalls.
The plants take light foot traffic and can be used in paving or walkways with other ground cover plants.
PLANT INFORMATION:
Plant Name: Rock Cress
Variety: Aubrieta Hybrida Hendersonii 
Bloom Season:
Mid-spring to early summer
Light Preferences:
Full sun to partial shade
Package includes:
 Purple Rock Cress 2
00
Seeds
PLANTING GUIDE:
Temperature: 68F
Average Germ Time: 14 - 21 days
Light Required: Yes
Depth: Seeds must be covered thinly
Soil Type: Well-drained, pH 6.5 - 7.5
Moisture: Keep seeds moist until germination
Sowing Rate:
 Approximately 1000 Aubrieta seeds cover 20 square feet
Plant Spacing:
 12 inches
SOWING STEPS:
Sow Aubrieta 'Hendersonii' in February to June or in September to October for flowering throughout the following summer.
Sow Aubrieta ground cover seed indoors 6 - 8 weeks before the last expected frost date. Use starter trays using a sterilized mix. Press the Rock Cress seeds into the soil and thinly cover them. The Aubrieta seed needs light to germinate. Transplant into the garden 12 inches apart after frost danger has passed.
After the last expected frost has passed, Rock Cress seeds can be directly sown into a prepared seedbed outdoors.
These flowering ground cover plants should be trimmed lightly immediately after blooming. This encourages a thick-mounding habit.
Aubrieta plants are an excellent choice for a rock garden in sun or light shade, smothering rock walls, or in alpine troughs and other containers. Read more  ➩ HERE
SHIPPING INFORMATION

Processing time 2-5 business days.
Estimated delivery time 3-9 days (depending on your location).
&nbsp
We're so sure that you will love our products here at Gardening Plants & Flowers, that we offer a 100% Satisfaction Guarantee. If you have any issues with your order, simply email us at support@gardening-plant.com and we'll do our GUARANTEED BEST to make things right for you.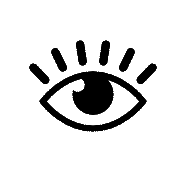 The germination rate was amazing.
Love these flowers and they sprout easily.
The seeds are tiny, but I used tweezers to pick up 2-3 and drop onto the top of the dampened peat. Then I lightly pressed the seeds into the mix and placed in a warm sunny spot. I kept the water level in the pan at 1". I had germination in 7-10 days. I'll update this as they grow.
I followed the directions that came with the package and now i have sprouts. Whether they live after this or not, we shall see.
I am still waiting to see the results no growth at this point.