PRODUCT DETAILS
A colorful mix of cherry tomato varieties - Solanum Lycopersicum - Indeterminate - Open Pollinated. 
This open pollinated mix of colorful cherry tomatoes come in a range of colors from gold, orange, light cream white, yellow, pink, green, purple, and red and some dual colors.
They are sweet, juicy, and full of flavor. Small yields of ¾ to 1 oz cherry tomatoes from indeterminate plants.
Perfect for salads and snacks.
An excellent choice for home gardens.
PLANT INFORMATION:
Plant Name:
 Cherry
 Tomato
Genus:
Solanum Lycopersicum
Family:
Solanaceae
Fruit Size:
 Small 
yields of ¾ to 1 oz
Plant Type:
 Indeterminate - Open pollinated  
Germination:
7- 21 days
Soil Type:
pH acid, neutral and basic (alkaline) soils.
Hardiness:
Tender
Package includes: Rainbow Cherry Tomato Mix 200 Seeds
PLANTING GUIDE:
Growing tomatoes from seed takes about 6 to 8 weeks from sowing to transplanting.
- Sow seeds indoors ¼" deep.
- Keep the temperature range 70 to 80F.
- Germination: 7-14 Days
- Plant Outdoors: 24-36" apart
- Plant in full sun.
Tomatoes are sensitive to freezing temperatures, so wait to transplant outdoors until the soil is warm. 

SHIPPING INFORMATION
Processing time 2-5 business days.

Estimated delivery time 3-9 days (depending on your location).
&nbsp
We're so sure that you will love our products here at Gardening Plants & Flowers, that we offer a 100% Satisfaction Guarantee. If you have any issues with your order, simply email us at support@gardening-plant.com and we'll do our GUARANTEED BEST to make things right for you.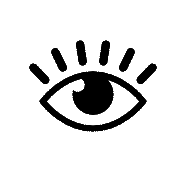 It's too early for me to give a full review. The seeds are growing and I hope to have some tasty tomatoes later.
Eventhough,, it is early to comment about the ultimate quality of product, but percentage of seeds germination was pretty good.
These are by far some of the best germination seeds ever, The tomatoes are delicious and the plants are very healthy, what I love most is the surprise of what size and color tomatoes grow on the plants! Highly recommended!
I can't wait to see how they turn out.