PRODUCT DETAILS
Indeterminate. Radiant red tomatoes with yellow-orange stripes. A round, tasty flesh, a bit sweet and sour (Solanum lycopersicum) that is very productive. The fruits grow up to 2½ inches.
Red Zebra tomato plant is sensitive to freezing temperatures and prefers warm soil and full sun for optimum growing.
PLANT INFORMATION:
Plant Name:
 Tomato Red Zebra
Genus:
Solanum lycopersicum
Plant Type:
Indeterminate
Hardiness:
Tender
Fruit Size:
2 - 3 inches

Color:
 R
ed intense with yellow-orange stripes
Plant Height: 60.0 - 84.0"
Plant Diameter: 24.0 - 36.0"
Germination:
7- 21 days
Maturity:
 75-
80 days from transplant
Soil Type:
pH acid, neutral and basic (alkaline) soils.
Plant Spacing: 24-36 in. (60-90 cm)
Package includes: Tomato Red Zebra 50 Seeds 
SHIPPING INFORMATION
Processing time 2-5 business days.

Estimated delivery time 3-9 days (depending on your location).
&nbsp
We're so sure that you will love our products here at Gardening Plants & Flowers, that we offer a 100% Satisfaction Guarantee. If you have any issues with your order, simply email us at support@gardening-plant.com and we'll do our GUARANTEED BEST to make things right for you.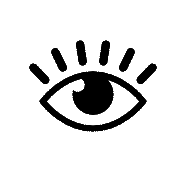 Very happy with these seeds. They all germinated.
Easy to plant, maintain and harvest
The seeds were great and great in spite of my lack of knowledge on how to start seedlings. Planted 9 of the seeds and got 7 plants that survived my ignorance.
Most sprouted, some did not.