PRODUCT DETAILS
This White Rock Cress (Arabis Alpina Snow Peak) is a low-maintenance ground cover with sweet fragrance that attracts butterflies and bees.
Arabis Alpina Snow Peak will cascade beautifully over a stone wall or a rocky ledge.
It is cold-hardy to zone 4. However, in cold areas it will need winter mulch to protect the roots.
The Pink Wall Rock Cress (Arabis Alpina Rosea) is grown by many as a rock garden or ground cover perennial, because of its sweet fragrant flowers.
Generally, the rock cress takes one year to get established, and then begins to spread in its second season.
Once established, it is pretty drought tolerant.
After the flowering period, you need to cut back the Arabis Alpina plant to give it good care.
In areas with mild winters, the leaves of this ground cover plant hold their look into winter. 
PLANT INFORMATION:
Plant Type: Rock cress
Varieties:
- Arabis Alpina Snow Peak - white rock cress
- Arabis Alpina Rosea - pink rock cress
Life Cycle: Perennials
Light:
Full sun to partial shade
Soil Type:
Well-drained, pH 6.5 - 7.2
Package list: 
Arabis Snow Peak 200 Seeds; 
Arabis Rosea 100 Seeds;
PLANTING GUIDE:
Temperature:
 70F
Average Germ Time:
 14 - 21 days
Light Required:
 Yes
Depth:
 Do not cover the seed but press into the soil
Moisture:
 Keep soil moist until germination, but not wet.
Plant Spacing:
 10 inches
SHIPPING INFORMATION
Processing time 2-5 business days.

Estimated delivery time 3-9 days (depending on your location).
&nbsp
We're so sure that you will love our products here at Gardening Plants & Flowers, that we offer a 100% Satisfaction Guarantee. If you have any issues with your order, simply email us at support@gardening-plant.com and we'll do our GUARANTEED BEST to make things right for you.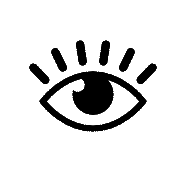 Planted in pots the next day, it has been 8 days and they are starting to sprout. We will see what happens in the next 2 weeks.
Can't wait to see the flowers.
So far so good-These seeds are growing very well.
Yes we planted these right away and I'm already seeing some sprouts. We are very happy with this purchase.