PRODUCT DETAILS
Sakura cherry blossom is a flower of many trees of genus Prunus. The most well-known species is the Japanese cherry, Prunus serrulata, which is commonly called Sakura. These seeds are a great way to cultivate your own cherry blossom trees, with the potential to reward you with a beautiful display of blossoms each year.
Sakura cherry, also known as the Japanese cherry blossom, is a type of cherry tree that is famous for its beautiful pink flowers. These trees are widely found in Japan and are a significant cultural symbol in Japanese art, literature, and traditions. The blossoms usually bloom for only a short period in the spring, making them a cherished and fleeting sight. Sakura cherry trees are also cultivated in other countries, including the United States and Canada, and are popular as ornamental trees in gardens and parks.
PLANT INFORMATION:

Plant Type: Small deciduous flowering tree
Genus:
 Prunus Serrulata
Native Range:
 Japan, China, Korea
Life Cycle: Perennials 
USDA Zones: 5 to 8
Bloom Time: April
Bloom Color: White to pink
Fall Color: Yellow, Red or Crimson.
Flower/Fruit: Flowers come in single, semi-double or double form and may be fragrant or non-fragrant. The fruit is a globose black pea-sized drupe appearing in late summer.
Light Preferences: Full Sun to Part Shade
Soil Type: Well-drained, moist soil that is not overly wet.
Soil pH: Acidic soil
Drought Tolerance: Medium
Water: Moderate watering care, preferably once a week

Pruning – Pruning should occur in winter, while the tree is dormant only after it is established (5 years). Remove dead or diseased wood and do minimal cutting for shape.
Package includes: Sakura Cherry Seeds 5 PCS
PLANTING GUIDE:
A prior treatment with Scarification (weakening the hard outer shell) and Stratification (mimicking winter to encourage germination) is recommended for most Sakura (Cherry Blossom) seeds to achieve high germination rate.
Stratification Steps:
Rinse the Sakura (Cherry Bonsai Blossom) seeds gently.
Use a gardening gloves and soak the Sakura (Cherry Blossom) seeds into  hydrogen peroxide solution for about 10 minutes.* This step is optional but it helps prevent possible molding drastically.
Pick up the seeds with a pair of tweezers and put them into a moist napkin paper, then put them into a ziplock bag. Finish by labeling  them and then refrigerate them. (Do not put into a freezer. Let them stay in the lower part of a refrigerator - the part where you usually store vegetables or fruit will be fine.)
Sprouting should start in 2-8 weeks, depending on the variety. Some varieties take up to months to start germination. Check for germination once a week and if necessary moisturize the napkin to maintain humidity.   
Steps for direct germination or transferring of seedlings after stratification:


Preparation:
Potting mix - 

a compost designed for Roses 

should fits well. Preferably, add about 30% of coarse sand (or any sandy soil) to achieve better drainage. The compost should be slightly acidic and a bit sandy. To minimize possible molding problem, make sure the compost you bought is sterile (most commercial compost are). Preferably, buy a new pack instead of using an already opened one.

Seed Tray.

Hydrogen peroxide solution(or common bleach) *optional but recommended
Gardening glove
A pair of Tweezers
Copper based fungicide
Sieve

Steps:
Rinse the Sakura (Cherry Blossom) seeds gently in a sieve.
Use a gardening glove and soak the Sakura (Cherry Blossom) seeds into Hydrogen peroxide solution for about 10 minutes.* This step is optional but it helps prevent possible molding drastically.
Pick up the seeds with a pair of Tweezers. Sow your seeds on to the top layers of your growing medium in your pot or in seed trays. 

Cover the seeds with a thin layer of soil - not more than 2 cm.


*If you have already treat the seeds with stratification, starts here:  transfer the seedlings with a pair of tweezers and plant them into the soil.

L

ight enhance germination. Try putting the seed tray or pot under sunlight as much as possible. 

Maintain a medium level of humidity for the germination by regular watering. 

Germination of this type of seed can vary widely and naturally occurs in a few weeks

- several months.

Once germinate, or after transferring seedlings from stratification, use a Copper based fungicide to prevent molding problems. Follow instruction on the fungicide label for amount and frequency of application.
Notes:
Do not plant the seeds or seedlings under extreme temperatures.  Temperature

 below 15°C (59°F) or above 30°C (86°F) 

normally guarantee a poor result. 

Stratification is not necessary if the seeds are very fresh (e.g. just harvested in season). Germination rate decreases longer the seeds is stored. Thus, if you are unsure how long your seeds has been stored, treatment of stratification is highly recommended.
SHIPPING INFORMATION
Processing time 2-5 business days.

Estimated delivery time 3-9 days (depending on your location).
&nbsp
We're so sure that you will love our products here at Gardening Plants & Flowers, that we offer a 100% Satisfaction Guarantee. If you have any issues with your order, simply email us at support@gardening-plant.com and we'll do our GUARANTEED BEST to make things right for you.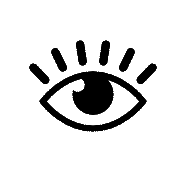 I just love how fast these got here these seeds came with instructions healthy looking and awesome quality.. already doing the fridge process with some perlite.
Just as described. Don't recommend for first time growers. Green thumb needed.
I wasn't sure if these seeds would germinate, but I took a chance and hoping to get them grow!