PRODUCT DETAILS
Chrysanthemum Shasta Daisy is a popular wild flower in all regions of North America, which likes to grow in full sun and well-drained soils.
Shasta daisies are drought resistant, and make great cut flowers, and work well in beds, borders, containers and meadow gardens.

Shasta Daisy flowers will not bloom the first year, but grow slowly to get established. It will then be a prolific bloomer in successive years. 
PLANT INFORMATION:
Plant Name:
Shasta Daisy Alaska (Chrysanthemum Maximum)
Taxonomy: Leucanthemum x suberbum
Life Cycle: Perennial
Light Preferences:
Full sun
Soil Type:
Well-drained, pH 5.8 - 7.2
Package includes: Chrysanthemum Shasta Daisy 400 Seeds
PLANTING GUIDE:
Temperature: 70F
Average Germ Time: 15 - 30 days
Light Required: Yes
Depth: 1/16 inch
Moisture: Keep moist until germination
Plant Spacing: 15 - 18 inches

- Sow the seeds by lightly pressing them onto the surface of the soil. 
- Spread a very thin layer of soil on top so they are covered but still somewhat exposed to the light. 
- Keep the soil evenly moist at 70-75°
- Germination occurs in within 15 - 30 days. It takes 6 weeks to establish.
- Transplant outdoors at 6-8" height
- Keep well-watered during hot, dry weather.
SHIPPING INFORMATION
Processing time 2-5 business days.

Estimated delivery time 3-9 days (depending on your location).
&nbsp
We're so sure that you will love our products here at Gardening Plants & Flowers, that we offer a 100% Satisfaction Guarantee. If you have any issues with your order, simply email us at support@gardening-plant.com and we'll do our GUARANTEED BEST to make things right for you.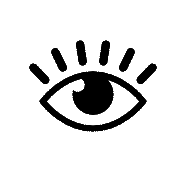 They sprouted really fast. It is really exciting to see this babies grow. I only planted max. 2 seeds in each hole, in this homemade seedbed, because I wasn't expecting them all to sprout. Big surprise: they all did.
Got some seeds, planted them, some seedlings came up but are struggling...have to wait a while sure hope eventually to get some Shasta daisies.
If you follow planting instructions and have patience, hopefully they'll sprout for you as they did for me. Mine are leggy because at the beginning I couldn't give them enough light, but otherwise they're doing well so far.
I got a few finally to sprout up. Probably about 8. Took 2-1/2 months.
Waiting for them to grow. Germinated.