PRODUCT DETAILS
The white ground cover - Snow in Summer (Cerastium Tomentosum) - is a mat-forming perennial 6 inches tall by 12 - 24 inches wide.
Snow in Summer is a dense, creeping, ground cover that does not tolerate foot traffic.
But, it works great on the sunny banks too steep for mowing, or in the cracks of the stone walls and rocky steps.
After the flowering period, you need to cut back Snow in Summer plant to tidy up the plant.
Snow in Summer ground cover can spread by self-sowing.
Generally, the rock cress takes one year to get established, and then begins to spread in its second season.
Once established, it is drought tolerant and needs little watering.
PLANT INFORMATION:
Plant Type: Ground cover
Plant Name: Snow in Summer 
Taxonomy: Cerastium Tomentosum 

Life cycle: Perennial
Bloom Season:
Late spring and summer
Light Preferences:
Full sun 
Soil Type:
Well-drained, pH 6.5 - 7.2
Package includes: Snow in Summer 200 PCS Seeds  
PLANTING GUIDE:
Temperature: 70°F
Average Germ Time: 14 - 21 days
Light Required: Yes
Depth: Do not cover the seed but press into the soil
Moisture: Keep soil moist until germination, but not wet.
Plant Spacing: 8 inches
Sow the Snow in Summer seeds indoors 6 - 8 weeks before transplanting. Start seeds using a sterile starter mix. Set Cerastium seeds lightly on the surface of the starter mix, and press the Snow in Summer seeds into the mix. This ground cover seed needs light to germinate. Keep the seeds moist until germination. Harden the seedlings for 10 - 14 days before planting Snow in Summer ground cover plants into their location. 
SHIPPING INFORMATION
Processing time 2-5 business days.

Estimated delivery time 3-9 days (depending on your location).
&nbsp
We're so sure that you will love our products here at Gardening Plants & Flowers, that we offer a 100% Satisfaction Guarantee. If you have any issues with your order, simply email us at support@gardening-plant.com and we'll do our GUARANTEED BEST to make things right for you.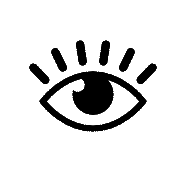 I started these directly in my garden bed kept moist (weather was warm) which required several waterings a day but wow quick germination and growth. Awesome!!
I love that they sprouted fast in a pot now going to replant when they grow bigger.
I seem to have poor luck with getting these seeds to germinate. It could be my lack of gardening skills. I still have seeds left. Will try again.