PRODUCT DETAILS
Texas Bluebonnet (Lupinus Texenis) is a wildflower with beautiful blue display, easy to grow from seed in a well drained soil with a ph level between 6-7.
The flowers of Bluebonnet are abundant in early spring, attracting butterflies and a variety of bees, including honeybees.

Texas Bluebonnet wildflowers belong to the lupine family, with large, palmate, green leaves and lance-shaped leaflets. The blooms have dark blue clusters of up to 50 fragrant pea-like flowers. The end of the cluster has contrasting white blooms.
Note: seeds planted in poorly drained soil, clay based, will germinate, but plants will never fully develop. 
PLANT INFORMATION:
Plant Name:
Lupinus Texenis
Life Cycle:
 Annual
USDA Zones:
 3 - 10
Height:
 12 - 24 inches
Bloom Season:
 Late spring and summer
Bloom Color:
 Blue
Light:
 Full sun (
8-10 hours of full, direct sun)
Soil Type:
 Well-drained, sandy, pH 6.6 - 7.5
Deer Resistant:
 Yes
Package includes:
 Texas Bluebonnet 10
0 Seeds 
Temperature: 55 - 70F
Average Germ Time: 15 - 30 days
Light Required: Yes
Depth: 1/8 inch

Plant Spacing: 6 - 18 inches
Moisture: Keep seeds moist until germination

Seeds/Pkt:
100 - covers 
≈
10 sq.ft.
1 oz Covers:
78 sq.ft.
Ideal time to plant bluebonnets is in the fall, especially if planting by seed.
Growing bluebonnets from seed can be challenging due to their tough seed coat and low germination rates. But, scarification to the seeds using sandpaper to roughen the seed coat may help it along. 
However, residual seeds remain in the soil for the following year. As the hard seed coats wear down from abrasion and decay, with some water the seedlings begin to sprout.
The hard seed coat is an excellent mechanism for survival during unfavorable years, but it can frustrate the gardener who wants a spring display of colorful blooms the first year after planting.
Soak Bluebonnet seeds in lukewarm water over night before sowing outdoors.
Then sow wildflower seed directly into prepared soil 1/8 inches deep, which is loosened and weed free. Keep the soil moist until germination.
In order to reseed the Blubonnet wildflower, allow the pods form and drop their seeds.
Once Bluebonnets established just sit back and let them be! As long as they have plenty of sun and well-drained soil they are going to thrive.
For a beautiful display, mix them in with perennials to add early spring color before the perennials take off.
 If one year bluebonnets are superabundant, there are more seeds still in the soil to germinate for the next year. When it comes to establishing Texas Bluebonnet, the key is you'll need to be patient.
SHIPPING INFORMATION
Processing time 2-5 business days.

Estimated delivery time 3-9 days (depending on your location).
&nbsp
We're so sure that you will love our products here at Gardening Plants & Flowers, that we offer a 100% Satisfaction Guarantee. If you have any issues with your order, simply email us at support@gardening-plant.com and we'll do our GUARANTEED BEST to make things right for you.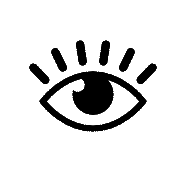 I got many of them and now the seeds are popping out.
Great directions and I ordered enough to cover a large area.
Shipped on time.. It will take some time to see if the germination rate is good.
Hopeful it meets expectations.