PRODUCT DETAILS
Indeterminate. 70-85 days from transplant. A pear-shaped fruit that has green-streaked shoulders, deepening to a burnished mahogany and finally to a darkened, almost black base. Harvest when shoulders are still green for best flavor.
The meaty interior has same shades and is rich and smoky flavored. The fruit reach 2 ½–3 inches long and wide and are crack-resistant. 
PLANT INFORMATION:
Plant Name:
Tomato Japanese Trifele Black
Genus:
Lycopersicon lycopersicum
Plant Type:
Indeterminate
USDA Zones: 3 - 11
Hardiness:
Tender
Fruit Size:
 Medium 4-6 Oz

Color:
Mahogany colored Bartlett pear shape with greenish shoulders
Plant Height: 6-8 ft. (1.8-2.4 m)
Germination:
7- 21 days
Maturity:
 70
 - 85 days from transplant
Soil Type:
pH acid, neutral and basic (alkaline) soils.
Plant Spacing: 24-36 in. (60-90 cm)
Package includes: Tomato Japanese Trifele Black 100 Seeds 
SHIPPING INFORMATION
Processing time 2-5 business days.

Estimated delivery time 3-9 days (depending on your location).
&nbsp
We're so sure that you will love our products here at Gardening Plants & Flowers, that we offer a 100% Satisfaction Guarantee. If you have any issues with your order, simply email us at support@gardening-plant.com and we'll do our GUARANTEED BEST to make things right for you.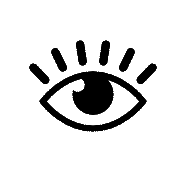 I started these indoors on a heat pad with grow light. I think every seed I planted came up. The plants are strong and healthy.
These sprouted quickly - looking forward to a crop!
Very good germination rate have not gotten any tomatoes yet but looking forward to them
Very impressed with these seeds. We ended up planting all of them, and I'd say at least 85% of them have germinated and are growing strong little seedlings. Most of the seeds started sprouting at the 5 day mark.
I often start seeds in small pots in the house but ended up starting these in a large pot outside. I couldn't believe how quickly they sprouted and how well they grew.