PRODUCT DETAILS
If you're looking to take a hands-off approach and let nature take its course, these Wildflower Seed Mix might be just what you need.
After properly preparing the soil and sowing the seeds, your work is done!
This Perennial Wildflower Mix includes:
Siberian Wallflower,

Shasta Daisy,

Lance Leaf Coreopsis,

Sweet William,

Foxglove,

Purple Coneflower,

Blanket Flower,

Blue Flax,

Perennial Lupine,

Mexican Hat,

Gloriosa Daisy,

Black Eyed Susan,

Candytuft,

Gayfeather/Blazing Star,

Maltese Cross

,
and is suitable for all regions of North America.
Keep in mind that, like many perennials, you may only see a few blooms during the first season after planting the All-Perennial Wildflower Mix. This is completely normal. Perennial varieties typically have limited germination in their first season but will bloom to their fullest potential during the following growing season.
Package includes: Wildflower Mix 500 Seeds
SHIPPING INFORMATION
Processing time 2-5 business days.

Estimated delivery time 3-9 days (depending on your location).
&nbsp
We're so sure that you will love our products here at Gardening Plants & Flowers, that we offer a 100% Satisfaction Guarantee. If you have any issues with your order, simply email us at support@gardening-plant.com and we'll do our GUARANTEED BEST to make things right for you.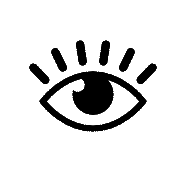 So I am eager to see how they do. Hopefully I will have flowers soon. I am planting some in pots and some directly in the ground , so I should get results.
Hoping to really let Spring unfold with these beautiful seed mixtures.
I haven't had nice enough weather to plant these yet but I think it is a great value for perennials.
Healthy seeds that germinate easily