PRODUCT DETAILS
Mountain Gold Alyssum is a low growing perennial with evergreen foliage that produces a mass of bright-yellow flowers in mid to late spring. 
Alyssum loves a dry, rocky soil and full sun; although it will tolerate light shade.
It will work well in rocky gardens, as flower borders or in containers.
PLANT INFORMATION:
Plant type:
Ground cover
Variety:
Alyssum 
Mountain Gold
Life Cycle: Perennial
Bloom Season:
Mid spring to mid summer
Light:
Full sun to partial shade
Soil Type:
Well drained, pH 6.0 - 6.5
Package includes: Alyssum Mountain Gold 200 Seeds  

PLANTING GUIDE:
Temperature: 64-70°F
Average Germ Time: 7 - 21 days
Light Required: Yes
Depth: Cover seed lightly with peat moss after sowing
Moisture: Keep soil moist until germination, but not wet.
Plant Spacing: 6 inches
Days to Plant Maturity: 56 – 63 days
Sow Alyssum Mountain Gold indoors 6-8 weeks before the average last frost.
Set the seeds on the top of soil, barely cover or press lightly into.
Keep soil moist at 64-70°F until seeds germinate.
When seedlings germinate, need bright light 16 hours/day on and 8 hours off at night. Harden off before transplanting.
You can also 
start seed outdoors
after the danger of frost has passed and is warm enough; the night time temperatures staying in the upper 40's or warmer. 
This ground cover seed needs light to germinate.
Keep the seeds moist until germination.
If you are going to plant Alyssum Gold in the late summer, make sure you have 8 - 10 weeks before frost season begins. 
After sowing Alyssum seeds, maintain adequate moisture to ensure germination and establishment.
Give them plenty of water in dry weather.
Once Mountain Gold Alyssum is established, it is drought tolerant.
SHIPPING INFORMATION
Processing time 2-5 business days.

Estimated delivery time 3-9 days (depending on your location).
&nbsp
We're so sure that you will love our products here at Gardening Plants & Flowers, that we offer a 100% Satisfaction Guarantee. If you have any issues with your order, simply email us at support@gardening-plant.com and we'll do our GUARANTEED BEST to make things right for you.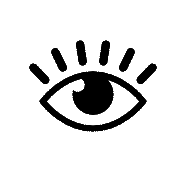 Seeds arrived and I planted them and so far nothing. I've had problems with the seeds for this alyssum before. I'll keep trying.
Can't wait to see it bloom and look like the picture.
They are growing fast. Will be planting outside in another week or two when they get a bit bigger and stronger.
I am still waiting for the alyssum to flower but the plants look great!