PRODUCT DETAILS
Chrysanthemum coronarium, commonly known as the Crown Daisy or Garland Chrysanthemum, is a flowering plant belonging to Daisy family. It has been cultivated in various parts of the world for its edible leaves and flowers. The Yellow Chrysanthemum (Chrysanthemum coronarium) have intense and bright color blooms. They are great for massing, edging, borders, cut flowers and they respond well to additional fertilization.
PLANT INFORMATION:
Plant Name: Chrysanthemum 
Variety: 
Chrysanthemum coronarium
Family: Daisy
Life Cycle: Annual or Short-lived Perennial
USDA Zones: 1 - 12 
Color: Yellow, White
Height: 24-36"
Spacing: 16-22"
Light: Full sun
Bloom Time: Late spring to early autumn 
Package includes: Garland Chrysanthemum 100 Seeds
FEATURES:
✅ Attracts Butterflies 

✅ Make Great Cut Flowers

✅ Deer and Rabbit Resistant

 

✅ Easy to grow
PLANT DESCRIPTION:
Growth: Chrysanthemum coronarium is an annual plant, which means it completes its life cycle within one year. It germinates, grows, flowers, sets seeds, and dies in a single growing season.
Size: The plant typically reaches a height of about 24 - 30 inches
Leaves: The leaves are glossy, dark green, and have a lobed or toothed shape. They are quite attractive and are also harvested for culinary purposes.
FLOWER DESCRIPTION:
Flower Heads: The flowers are the main attraction of Chrysanthemum coronarium. They are borne in clusters, each cluster consisting of multiple small flower heads. The flower heads are made up of two types of florets: ray florets and disk florets. The ray florets are typically bright yellow in color and form the outer ring of the flower head, while the disk florets are tiny and yellow, forming the center of the flower head.
Petals: The ray florets have long, narrow petals that give the flower its characteristic daisy-like appearance. They radiate outward from the center, creating a beautiful, vivid display.
Blooming Season: Chrysanthemum coronarium usually blooms in late spring to early fall, although the exact flowering time may vary depending on the climate and growing conditions.
READ HERE HOW TO GROW CHRYSANTHEMUMS FROM SEED
SHIPPING INFORMATION
Processing time 2-5 business days.

Estimated delivery time 3-9 days (depending on your location).
&nbsp
We're so sure that you will love our products here at Gardening Plants & Flowers, that we offer a 100% Satisfaction Guarantee. If you have any issues with your order, simply email us at support@gardening-plant.com and we'll do our GUARANTEED BEST to make things right for you.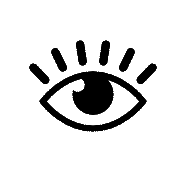 Hopefully we will have lovely flowers next year.