PRODUCT DETAILS
Self-Watering Planter for Beautiful Hanging Baskets 
1. The plants can take enough water they need for days, and you don't have to water them frequently. Up to 10 days or more of watering per fill.
2. Made of durable, PP plastic planter, great for indoor or outdoor use. 
3. This self-watering planter can provide your plants with the necessary water when you are away for a few days.
4. Double-layer design allows the excess of water to be stored at the bottom of this planter pot. So the plant will take in only the amount of water needed. 
5. Note: Make sure that there is not too much water in the basin of the pot so that the flower is not overwatered and rots.
QUESTIONS & ANSWERS
Do Self Watering Planters Really Work?
Answer: Yes – but you have to use them correctly. A "self-watering" container doesn't actually water itself. It is a watering system using a plant pot that has a reservoir for water at the bottom.
How do you put water in the pot? Do you have to take it apart or is there a hole? 
Answer: There is no hole. You can fill with water by just watering the plant, it requires the experience of how much water to pour. Otherwise, you need to take the bottom basin apart.

What about the inner pot?
Answer: The inner piece has slits in the pot and the setup comes with a cord for wicking the water - it works very well.

- Holes in the inner parts keep plants breathing well.
- Removable inner pot, convenient to change plants and flowers.
- Suitable for home, patio, office, nursery, etc.
SPECIFICATIONS:
Item Type: Hanging Pot Planter
Material: Plastic

S: 4.33" (11cm)
M: 5.12" (13cm)
L: 7.08" (18cm)
Package includes: 1 x Self Watering Pot Planter
WE SHIP WORLDWIDE

Ready to ship in 3-5 business days.
The Estimated Delivery Time is 7-18 Business Days within US and 2-6 Weeks Worldwide.
[SKU: CJJT1690840 / CJJJJTJT13007]
&nbsp
We're so sure that you will love our products here at Gardening Plants & Flowers, that we offer a 100% Satisfaction Guarantee. If you have any issues with your order, simply email us at support@gardening-plant.com and we'll do our GUARANTEED BEST to make things right for you.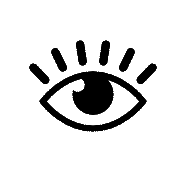 Good value wall hanging plastic pots.
These pots are great, my orchids are doing very well in them on the wall.
I've always wanted an easy vertical plant wall and so I decided to try these pots out for a start. I'd say the design is well thought out. The pots do what they say in the description.