PRODUCT DETAILS
Fragaria Vesca also called Wild Strawberry, Alpine strawberry, Carpathian strawberry or European strawberry is a perennial herbaceous plant in the rose family that grows naturally throughout much of the Northern Hemisphere, and that produces edible fruits. The berries are edible and tasty.

Wild strawberries make an excellent choice for edging or ground cover. They can also be grown in containers or hanging baskets.

Alpine strawberry prefer full sun and will spread by runners and may self-seed if fruit is not harvested.
Wild strawberry is a great addition to any gardener.
PLANT INFORMATION:
Plant Name: Wild Strawberry
Taxonomy: Fragaria Vesca
Life Cycle: Perennial
USDA Zones: 4 - 9
Height: 3" – 9" (7cm – 22cm)
Spread: 9-12 in wide (22-30 cm).
Spacing: 12" - 18" (30cm - 45cm); rows 3' apart
Light Preferences: Full sun to partial shade
Average Germination Time: 14 - 42 days 
Package includes: Wild Strawberry 100+ PCS Seeds
PLANTING GUIDE:
Temperature: 60 - 75F
Average Germ Time: 14 - 30 days
Light Required: Yes
Depth: Very lightly cover with medium
Soil Type: Well-drained soils, pH 5.8 - 7.2
Sowing Rate: 5 - 6 seeds per plant or 500 seeds per 10 square feet
Moisture: Keep soil moist until germination - avoid washing away when spraying.
Plant Spacing: 16 inches

Laboratory experiment results suggest that cold stratification may induce more rapid germination of woods strawberry seed but provides a much smaller, perhaps negligible effect on eventual numbers of germinants. Woods strawberry seeds were planted in sterilized soil and overwintered in either a cold-frame or a heated greenhouse. Seeds overwintered in cold-frames were brought indoors after 83 days and had greater germination (45.5%) compared with seeds from the heated greenhouse (32%). Seeds in the cold frame treatment also germinated more rapidly, between 14 and 56 days, while those in the heated greenhouse required between 48 and 252 days for germination.

However, with proper handling of the very small seeds (which can easily be washed away with rough watering), 80% germination rates at 70 °F (21 °C) 1–2 weeks are easily achievable.
Once established, wild strawberry requires little care. Keep them watered during hot weather and while bearing fruit. During winter in colder climates, is recommended to mulch the plants with straw or loose leaves to help protect them.
SHIPPING INFORMATION
Processing time 2-5 business days.

Estimated delivery time 3-9 days (depending on your location).
&nbsp
We're so sure that you will love our products here at Gardening Plants & Flowers, that we offer a 100% Satisfaction Guarantee. If you have any issues with your order, simply email us at support@gardening-plant.com and we'll do our GUARANTEED BEST to make things right for you.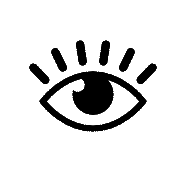 I keep my seeds in the freezer and germinate on a moist paper towel sealed in a freezer bag. Place the bag on top of a heating pad with a towel in-between the freeze bag and heater, check on the seeds ever couple days until a root presents. I'm growing mine in hydroponic growing solution, they're about a month a long since germination.
So far so great. When I was ready to plant them, I popped them in the freezer for a few weeks… then planted them. And as of right now, I have little plants that I'm hoping continue into strawberries.
Follow the directions. So far so good. I'll post when I get any strawberries. Needing to replant them farther apart. Growing beautifully.
It took multiple efforts but they finally sprouted! But they have yet to get any bigger even with miracle grow… it's been 3weeks and still tiny little sprouts…
I'm not good with starting plants from seed, but these have done beautifully and are producing fruit now.