PRODUCT DETAILS
Heirloom Tomato Yellow Pear Seeds 100 PCS
Scientific name: 
Lycopersicon esculentum. 
Indeterminate: Varieties should be staked, trellised, or caged, and pruned for best results; fruit ripens over an extended period.
Plenty of yellow bite-sized fruits. 
PLANTING GUIDE:

Sow indoors 6-8 weeks before the average last frost date.
Transplant in the garden 4 weeks after the average last frost date.
Days Until Harvest: 75 days
Plant Height: 60".
Plant spread: 24".
Yields:
1-2", 3/4-1 oz. fruit 
Annual for all growing zones:
from 1-11.
Sunlight Exposure: full-sun


Package includes: 
Tomato Yellow Pear 100 
Seeds 
SHIPPING INFORMATION
Processing time 2-5 business days.

Estimated delivery time 3-9 days (depending on your location).
&nbsp
We're so sure that you will love our products here at Gardening Plants & Flowers, that we offer a 100% Satisfaction Guarantee. If you have any issues with your order, simply email us at support@gardening-plant.com and we'll do our GUARANTEED BEST to make things right for you.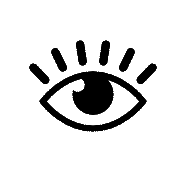 I was surprised with how well everything has germinated so far! Out of my 55 cells only 1 cell does not have any seedlings.
I gifted this and my MIL said it grew successfully!
Best seeds I have ever bought. Every single seed sprouted and produced a healthy plant.
Easy to grow take several days to get a plant but once you get green the plants do very well. Every seed made a plant.