PRODUCT DETAILS
Clematis Montana Pink is a climbing vine known for its abundant pink flowers that bloom in late spring or early summer. It is a hardy plant that can grow up to 20 feet tall, and it prefers full sun to partial shade and well-draining soil.
Clematis Montana Pink is a great addition to any garden or landscape, adding beauty and interest with its delicate blooms and vining habit. It requires minimal maintenance, making it an easy choice for beginner and experienced gardeners alike.
This Clematis has 2-3" rose pink flowers in May and June and
 attracts hummingbirds and butterflies.
Clematis need plenty of moisture during the first year to grow their best and mulch can help the soil retain moisture. Make sure to water new plantings regularly during the first growing season to help them get off to a great start.
PLANT INFORMATION:
Plant Name: Clematis 
Family: 
Ranunculaceae
Varieties:
Clematis Montana Pink
Style: Perennial
USDA Zones: 4-9
Light: Full sun/ Partial sun
Germination time: 21 - 28 days
Full-bloom Period: Spring, Summer, Fall
Soil: Clay, Loam, Sand
Package includes: Clematis Montana Pink 40 Seeds 
Sow seeds as soon as you received them, at any time of the year. They require a few months in a cool and moist compost to initiate germination, so that they go through several freeze/thaw cycles. Seeds typically won't sprout unless they are kept in cold, wet conditions, mimicking a winter environment. Ensure that the seed tray remains moist and place it in a cold greenhouse or shady area.
Do not use any artificial heat to induce germination, as it may cause clematis seeds to enter in deep dormancy.
These fresh seeds can be very slow to germinate. 
Patience is the key.
SHIPPING INFORMATION
Processing time 2-5 business days.

Estimated delivery time 3-9 days (depending on your location).
&nbsp
We're so sure that you will love our products here at Gardening Plants & Flowers, that we offer a 100% Satisfaction Guarantee. If you have any issues with your order, simply email us at support@gardening-plant.com and we'll do our GUARANTEED BEST to make things right for you.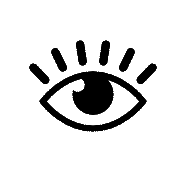 Very tiny seeds! Planted and now we wait!
I planted it within 5 days in good soil. I've only had it 2 weeks and it's growing nicely!
Not sure what all these seeds will do I'm sure something will grow.