PRODUCT DETAILS
Peppermints - Mentha piperita are a flavorful and fragrant addition to your garden. These premium quality, organic seeds produce plants with fine-serrated leaves and a sweet minty aroma. The peppermint plants are hardy and cold-tolerant, making them an ideal choice for growing in climates with a short growing season.

PLANT INFORMATION:
Plant Name: Peppermint
Taxonomy: Mentha piperita
Life Cycle: Perennial
USDA Zones: 3 - 10
Height: 24 inches
Bloom Season: Summer to fall
Bloom Color: Pink
Light Preferences: Full sun to partial shade
Soil Type: Rich, moist soil with a slightly acidic pH between 6.5 and 7.0
Deer Resistant: Yes
Package includes: Peppermint 500 Seeds
PLANTING GUIDE:
Temperature: 72F
Average Germ Time: 10 - 15 days
Light Required: Yes
Depth: 1/8 - 1/4 inch deep
Sowing Rate: 3 - 5 seeds per plant
Moisture: Keep seeds moist until germination
Plant Spacing: 18 - 24 inches

Start peppermint seeds indoors using starter trays, 6-8 weeks before the last frost, or alternatively, wait until the risk of frost has passed and sow the peppermint seeds directly into prepared beds outdoors.
SHIPPING INFORMATION
Processing time 2-5 business days.

Estimated delivery time 3-9 days (depending on your location).
&nbsp
We're so sure that you will love our products here at Gardening Plants & Flowers, that we offer a 100% Satisfaction Guarantee. If you have any issues with your order, simply email us at support@gardening-plant.com and we'll do our GUARANTEED BEST to make things right for you.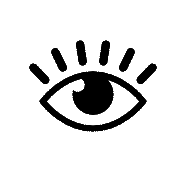 I'm so excited to plant my peppermint seeds!
Seeds actually sprouted when I followed their instructions.
Planted these in my arrow garden and they sprouted after only 6 days. That's impressive. At 24 days they are ready to pot!
Took close to 2 weeks before they started to grow.