PRODUCT DETAILS
Tree Mallow is an annual shrub-like that grows quickly and produces lovely hibiscus-like flower blooms in deep pink color.
Lavatera Trimestris Rose Mallow is highly valued for its showy pink blooms.
The rose mallow is low maintenance, versatile plant as it grows in full sun or shade. It's attractive to butterflies and bee friendly.
Make beautiful cut flowers, good for containers, with extended bloom time (more than 4 weeks), great for mass planting.
PLANT INFORMATION:
Plant Name: Tree Mallow
Taxonomy:
Lavatera Trimestris Rose Mallow
Life Cycle: Annual
USDA Zones: 4 - 9
Height: 36 inches
Bloom Season: Early summer to early fall
Bloom Color: Deep rose
Light Preferences: Full sun
Soil Type: Well draining, sandy or loamy soil, but it can tolerate clay soils, pH 6.0 - 8.0
Package includes: Tree Mallow 100 Seeds 
PLANTING GUIDE:
Temperature: 65 - 80F
Average Germ Time: 15 - 20 days
Light Required: Yes
Depth: Surface sow and cover seed with no more than 1/16 inch soil
Sowing Rate: 3 - 4 seeds per plant
Moisture: Keep seeds moist until germination occurs
Plant Spacing: 18 - 24 inches
✅

 Sow Tree Mallow seeds directly outdoors (the seedlings do not transplant well).
✅

 After the danger of frost has passed, prepare garden site by loosening soil.
✅

 Sow 3 - 4 Rose Mallow seeds in a group, spaced 18 - 24 inches apart.
✅

 Barely cover the Rose Mallow flower seeds and keep them moist, until germination take place.
✅

 Thin to strongest plant.
✅

 Deadhead spent blooms to encourage longer bloom season.
✅

 If a few blooms are left to re-seed, the Rose Mallow plant will often grow again the following season.
Customers Also Bought
SHIPPING INFORMATION
Processing time 2-5 business days.

Estimated delivery time 3-9 days (depending on your location).
&nbsp
We're so sure that you will love our products here at Gardening Plants & Flowers, that we offer a 100% Satisfaction Guarantee. If you have any issues with your order, simply email us at support@gardening-plant.com and we'll do our GUARANTEED BEST to make things right for you.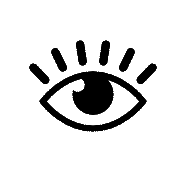 Flowers growing well and looking very nice in my garden.
Very quick sprouting, sure to be gorgeous!!
Did what the directions told me to do. Got a little green house for them still waiting after 2 weeks.
Started them out in Dixie cups with some miracle grow seed starter mix. I then moved them outside in a small pot once I saw they took. It's been about 3 months now and I have since repotted the ones that have survived. My plants almost never make it this long.