PRODUCT DETAILS
Vinca is a hassle-free joy in the flower garden. Cultivated from seeds, Vinca starts flowering in a very early summer season with large flowers.
The inflorescences will keep blooming in full for months, in spite of the severe hot weather, drought or poor soil.
The plants are consistent and full.
Vinca uses may include: bordering the front of the flower bed or baskets, tubs, pots, window flowerpot, or as a basic ground cover plant.

This ground cover plant can be cultivated as a perennial in frost-free locations or an annual in cooler winter season areas. Cultivate Vinca Rosea as a houseplant throughout the winter season.

In hot areas with dry summers, it will continue flowering regardless of heat, drought, making it your preferred flower.
Our varieties include:
Mix - Periwinkle (Catharanthus Roseus Cobra Mix) 
White - Periwinkle (Vinca Rosea Dwarf Little Blanche) 
Red -
Periwinkle (
Vinca Rosea Dwarf Little Linda
) 
Rosea Bright -eye - Periwinkle (Vinca Rosea Dwarf Little Bright Eyes) 
Rosea - Periwinkle (Vinca Rosea Dwarf Little Delicata)
PLANT INFORMATION:
Plant Name: Vinca
Taxonomy: Vinca Rosea 
Life Cycle: Annual
USDA Zones: 3 - 10
Height: 8 - 10 inches
Width: 20 - 36 inches
Bloom Season: Lat spring through fall
Growth Rate: Fast
Light Preferences: Full sun
Foot Traffic: Light
Soil Type: Moist, well-drained, pH 6.1 - 7.8
Deer Resistant: Yes
Package includes: Vinca 100 Seeds + Planting instructions 

PLANTING GUIDE:
Temperature: 
65 - 70F
Average Germ Time:
 10 - 14 days
Light Required:
 No - complete darkness to germinate
Depth:
 1/4 inch
Sowing Rate:
 2 - 3 seeds per plant 
Moisture:
 Keep seeds moist until germination occurs
Plant Spacing:
 6 - 9 inches
SHIPPING INFORMATION
Processing time 2-5 business days.

Estimated delivery time 3-9 days (depending on your location).
&nbsp
We're so sure that you will love our products here at Gardening Plants & Flowers, that we offer a 100% Satisfaction Guarantee. If you have any issues with your order, simply email us at support@gardening-plant.com and we'll do our GUARANTEED BEST to make things right for you.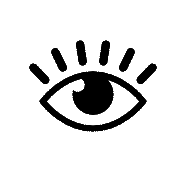 With the right care and attention, I got a pretty good germination rate and had an abundance of seedlings to plant in my garden.
They all grew as expected and flowered beautifully.
I planted tons of these seeds and they all grew perfectly!
The seeds looked great, and got plenty of them. I didn't amend my soil and the poor things never made it up through the hard soil. Next time I will start indoors and transplant when they are big and healthy.