PRODUCT DETAILS
Blue Sage (Salvia Farinacea) is a tender perennial easy to grow with beautiful display of deep blue flowers that will attract butterflies and hummingbirds.
It is perennial only in warmer climates, but can be grown as an annual plant in all areas.
Blue Sage wildflower is a low-maintenance plant, blooming from late May through frost.
Salvia Farinacea plant looks great in beds or borders, along fences or pathways.
PLANT INFORMATION:
Taxonomy: 
Salvia Farinacea
Life Cycle: 
Perennial
USDA Zones:
 7 - 10
Height: 
24 - 36 inches
Bloom Season: 
Mid-summer
Bloom Color: 
Blue
Light: 
Full sun to partial shade
Soil Type: 
Well-drained, pH 5.5 - 6.5
Deer Resistant: 
Yes
Package includes: Blue Sage 500 Seeds
Temperature: 68 - 75F
Average Germ Time: 10 - 30 days
Light Required: Yes
Depth: 1/16 inch
Moisture: Keep seeds moist until germination
Plant Spacing: 12 - 18 inches

Start Blue Sage seeds indoors 10 weeks before last frost. Sow seed in starter trays, press the seed into the soil and barely cover. Blue Sage seeds needs light to germinate. Keep the seeds and seedlings moist, but not soaked until established. When the danger of frost has passed, transplant the Blue Sage seedlings into the garden 12 - 18 inches apart in a sunny location.
Provide them plenty of water in dry weather. In areas where extreme temperatures can occur, Salvia may need light to moderate shade instead of full sun. Blue Sage will do best in areas that have moderate humidity.
SHIPPING INFORMATION
Processing time 2-5 business days.

Estimated delivery time 3-9 days (depending on your location).
&nbsp
We're so sure that you will love our products here at Gardening Plants & Flowers, that we offer a 100% Satisfaction Guarantee. If you have any issues with your order, simply email us at support@gardening-plant.com and we'll do our GUARANTEED BEST to make things right for you.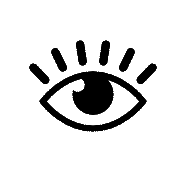 They germinated in 9 days, at a rate of very nearly 100 percent. They all came up together; overnight.
Not sure how well they will bloom this year since I completely interrupted their growth and shocked them a bit by transplanting. But, the plants did snap back very quickly and continue to grow and thrive. Will definitely update review with pics if/when they bloom for me.
I've never had seeds germinate so fast and healthy! I started the seeds in some indoor potting mix since I was out of seed starting mix. But the results were fantastic.
Lots of seeds and easy to germinate. Very tiny seeds so I probably did more than I should have. I have been giving plants to anyone who wants them.
I planted these near Denver this spring, and by late summer, had a plot full of flowering plants.