PRODUCT DETAILS
Hibiscus Moscheutos Luna (Hibiscus Hardy) is a compact well branched shrub, a deciduous perennial that returns each spring.
The Luna series includes four colors: 'Luna Red' (deep-burgundy red), 'Luna Blush' (white with blush-pink rim and dark-red eye), 'Luna Pink Swirl' (pink picotee pattern with a dark eye) and 'Luna White' (white with large, red eye).
Hibiscus Lune produces large 7-8" blooms from late spring thru fall. 
Luna Hibiscus thrives in rich, moist soil, but is drought tolerant once established.
Cut back stems to approximately 3-4 inches (7-10cm) in the late fall.
Fertilize the hibiscus every two weeks during the growing season.
PLANT INFORMATION:
Plant Name: Hibiscus
Variety: Hibiscus Moscheutos Luna
Life Cycle: Perennial
USDA Zones: 5 - 9
Height: 24 - 36 inches
Bloom Season: Early summer to late summer
Light Preferences: Full sun
Germination Time: 15-25 days
Germination Temperature: 18-25° Celsius / 54-77° Fahrenheit 
Soil Type: Moist, well-drained, pH 5.8 - 6.8

Plant Spacing: 24 - 36 inches
Package includes: Hibiscus 10 Seeds

PLANTING GUIDE:
✅
Sow hibiscus seeds indoors 6-8 weeks before last spring frost date.
✅
Use a seed starting kit.
✅

Soak seeds in room temperature water for about 8 hours to speed germination.
✅

Sow seeds ¼ inch deep in seed-starting formula. Lightly cover the seed as they need light to germinate.
✅

Keep the soil moist but not soaked at 70-75 degrees F.
✅

Seedlings emerge in 15-25 days.
✅

After seedlings have developed several sets of true leaves with the stems having begun to harden and become woody, the young Hibiscus plant can be moved to larger pots or to a protected place in the garden.
✅

New plants need a few days to adapt to the sun. So, bring them to the sun progressively over several days.
SHIPPING INFORMATION
Processing time 2-5 business days.

Estimated delivery time 3-9 days (depending on your location).
&nbsp
We're so sure that you will love our products here at Gardening Plants & Flowers, that we offer a 100% Satisfaction Guarantee. If you have any issues with your order, simply email us at support@gardening-plant.com and we'll do our GUARANTEED BEST to make things right for you.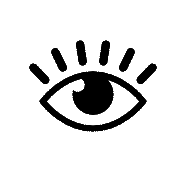 Planted the seeds and by a week were already growing. Growth rate was super fast, flower size is gigantic, color is superb.
To germinate the seeds I used soft soil bound with coconut fibers. After they germinated and reached a size I transplanted them. All the seeds germinated; but some bugs ate 6.
They have already sprouted after about 5 days. So far, so good.
I got the Hibiscus seed. When they were 3-4" tall I planted outside. The conditions under which they are planted are ideal, but they grow slowly.
Fast delivery. Seeds are growing