PRODUCT DETAILS
Lavender (Lavandula) is a wonderful perennial flower that attracts butterflies, bees, and other pollinators to your garden.
PLANT INFORMATION:
Taxonomy: Lavandula
Bloom Season:
Early summer to late summer
Soil Type:
Gritty, well-drained and slightly alkaline soils preferred, pH 6.5 - 7.5
Package includes: Lavender 200 PCS Seeds
PLANTING GUIDE:
Average Germ Time:
14 - 21 days
Depth:
Cover seed lightly with soil after sowing
Sowing Rate:
5 seeds per plant
Moisture:
Keep moist until germination
HOW TO GROW LAVENDER FROM SEED
To grow lavender successfully it needs well-drained soil and full sun.
In arid climates, lavender grows well as a perennial, but in humid climates, it is often grown as an annual.
Lavender can be sown indoors in late winter or outdoors in early spring or late fall.
Some gardeners suggest cold-stratifying lavender seeds by placing them in moist soil in a cold greenhouse or refrigerator for two to seven weeks before moving them onto heat.
✅ Choose a sterile soil mix intended for seed starting.
Moisten the soil with a little water, and then fill a seed-starting tray with the damp soil mix.
✅ Sow lavender seeds on top of the soil and do not cover them. Barely cover the seed, as they germinates in 14-21 days in warm soil.
✅ Add a clear dome greenhouse lid to the seed-starting tray to prevent drying out. Be sure that the lid has ventilation holes, and lift it once or twice a day to refresh the air.
✅ Keep the soil lightly damp. Mist often and check the soil regularly. Once your seeds have begun to sprout, continue bottom watering to keep the soil moderately damp, never wet.
✅ The germination time vary, depending on the temperature.
Lavender seeds may take from 14 to 30 days to germinate, even up to 3 months depending on the soil temperature.
✅ Help the germination process by placing seed trays in a warm spot—70 degrees F is an ideal temperature.
✅ Lavender seedlings are ready to transplant when they have at least two sets of true leaves.
✅ Space the plants 12 inches apart in full sun in a neutral to alkaline, light, rich, sandy, well-drained soil. Drainage is critical for Lavender's success.
Outdoors, scatter the seeds onto the soil and then cover with a row protector or very light sprinkling of soil.
SHIPPING INFORMATION
Processing time 2-5 business days.

Estimated delivery time 3-9 days (depending on your location).
&nbsp
We're so sure that you will love our products here at Gardening Plants & Flowers, that we offer a 100% Satisfaction Guarantee. If you have any issues with your order, simply email us at support@gardening-plant.com and we'll do our GUARANTEED BEST to make things right for you.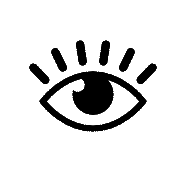 Took a while but now they are growing.
I followed the instructions. So far, I have few sprouts coming up. Still waiting for more.
I was almost ready to give up on them because it was about 3 weeks without anything sprouting but I finally see that at least half of them are starting to grow.